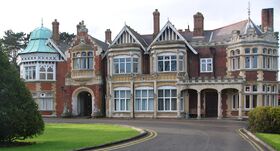 Welcome to Cryptotourism, a sightseeing guide for cryptography and its history. As a wiki, everyone is welcome to start new articles, add or update information, correct mistakes, and so on!
Why start such a site?
Edit
One reason is that, in 2003, I visited Chicago and had the chance to briefly visit the Chicago Museum of Science and Industry. I had no idea, however, that the museum housed the U-505 and other material of interest in the history of cryptography; I managed to miss these exhibits altogether! I was quite disappointed to find out about it only later after my return to the UK.
I hope that this site might help people with an interest in the history of cryptography to find out about things to see — things that they might never otherwise have heard about.
When complete, this guide should be able to answer question such as:
I'm visiting Chicago; while I'm there, is there anywhere worth visiting with regards to cryptography?
Where can I go to see an Enigma machine?
Currently, this wiki has not been publicised, although if you've stumbled across it, you would be very welcome to contribute. After I've done a little work seeding the wiki with a few basic articles and structure, I'll publicise the Wiki to a few groups and people.
Draft policies
Edit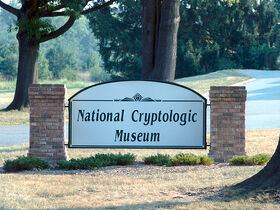 Things to include:
Articles on museums which either focus on cryptography (e.g. National Cryptologic Museum, Bletchley Park) or which include items of interest in cryptography, e.g. Smithsonian, British Science Museum.
Locations of interest to cryptography; perhaps things like the birthplace of Alan Turing, memorials to cryptographers, current and past headquarters of crypto agencies, undeciphered inscriptions, and so on.
Handy general information about a museum/location (how to get there, opening times, prices, etc.)
Specific information about the cryptographic aspects of a museum/location.
Photographs.
"Index articles" — for example, an Enigma article should list locations of viewable Enigma machines; the United Kingdom article should list all the interesting locations within the UK, etc.
Things to exclude:
Detailed information about cryptography or its history; this is better handled by linking to Wikipedia, a free encyclopedia. At the start of an article, a couple of sentences introducing the topic should suffice.
Guides to places or museums outside of the scope of cryptography; this is better handled by Wikitravel, a free travel guide.
Style:
If available, a link to appropriate Wikipedia or WikiTravel articles should be provided after the headword; such as: "United Kingdom (Wikipedia) (Wikitravel)..."
We want to keep the wiki up to date, as, for example, a museum might move a collection into archive storage for a while and so on.
Community content is available under
CC-BY-SA
unless otherwise noted.