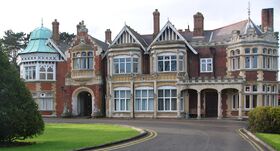 Welcome to Cryptotourism, a tourism guide for cryptography and its history. When complete, this guide should be able to answer question such as:
I'm going on a business trip to Chicago; while I'm there, are there any places of interest with regards to cryptography?
Where can I go to view an Enigma machine?
Currently, this wiki has not been publicised, although if you've stumbled across it, feel free to contribute. After I've done a little work seeding the wiki with a few basic articles and structure, I'll (User:Matt Crypto) publicise the Wiki to a few groups and people.
Draft policies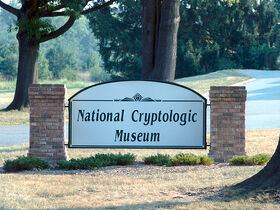 Things to include:
Articles on museums which either focus on cryptography (e.g. National Cryptologic Museum, Bletchley Park) or which include items of interest in cryptography, e.g. Smithsonian, British Science Museum.
Locations of interest to cryptography; perhaps things like the birthplace of Alan Turing, memorials to cryptographers, current and past headquarters of crypto agencies.
General information about a location (how to get there, opening times, prices, etc.)
Photographs of the various locations
Things to exclude:
Detailed information about cryptography or its history; this is better handled by Wikipedia. To introduce an article a couple of sentences about a machine, event or location should suffice.
Detailed guides to places or museums outside of the scope of cryptography; this is better handled by Wikitravel.
Articles
Community content is available under
CC-BY-SA
unless otherwise noted.